DEEP NATURE, SOPHISTICATION & ELEGANCE
At the heart of a forest, a unique lodge where nature and luxury merge for an exceptional safari experience.
TRACKERS SAFARI LODGE
Trackers Safari Lodge is located in Buhoma Sector of Bwindi Impenetrable National
Park which is one of Africa's most diverse forests formed as a part of a much larger
forest belt that stretched south to the slopes of the Virunga Mountains until about 500
years ago when agriculturalists encroached on the forest and started planting food.
Set on an altitude of 1500m just five minutes' drive from the park Headquarters Bwindi
Impenetrable Forest National Park is home to at least 120 mammal species including its
famous residents- the Mountain Gorillas.
Enjoy a Serene Experience
A Lodge Built Just For You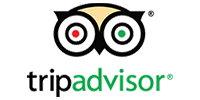 My stay here was beyond five star. The rooms are very clean and comfortable. Waking up to a Breathtaking view of the Bwindi Impenetrable Forest is priceless. The staff are pleasant and the food delicious.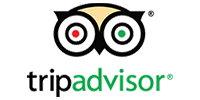 What a wonderful property! The food was perfect, the bar was so fun, the staff more than accommodating. The lodge is beautiful and well staffed. The accommodations were excellent. The rooms were huge, the shower was amazing too after a long trekking day with the Gorillas. We enjoyed our morning coffee on the balcony and didn't want to leave.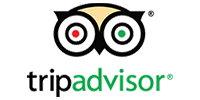 Our tour company, Abercrombie & Kent normally books guests into Sanctuary Lodges. Since they were booked, we were sent to Trackers. While I'm sure Sanctuary was lovely, it would be hard to beat the charm of Trackers. The wooden "cottages" with verandas had magnificent views of the area. They were well appointed and comfortable. The staff were exceptionally friendly and the food was amazing. I would recommend this lodge to anyone and would book there again.